1) View over 250 miniture stage coaches

2) Visit our movie star photo walls 

3) Hear a good Joke from Potts in the Bar

4) Count the antique Coins in the Bar Top

5) Get your picture taken with the Dance Hall Gals

6) Get your picture taken with Catcus Pete

7) See our collection of antique guns and swords

8) Use our Sani Opt bathroom door device

9) Shop at Rita's Jewlery Nook

10) Enjoy a Big Fat Juicy Burger

11) Play one of the 5 Vegas like Video Slots

12) Enjoy a Cold Beer or Mixed Drink

13) Be the Host of your next Party or Event

14) Sing a song with the James Gang Karaoke

15) Watch your Favorite Team On our 4 Big TV's

16) Enjoy The 10 Course Homemade Buffet

17) Use our Free WIFI Connections

18) Read About the Road House History

19) Take our Road House Trivia Quiz 

20) Take Photos and Catch a Lively Spirit

FUN THINGS TO DO AT THE ROAD HOUSE

"Stop Inn...Experience the Legend of Fine Food and Spirits at the Road House"

Rt. 2 & Pines Rd. in Oregon, Illinois

NOW OPEN WED - SAT AT NOON

OPEN SUN AT 1PM

Oldest operating restaurant lounge in the area.

 Reopening Legally in 1934, after prohibition.

The Roadhouse was the 1st Establishment to receive a video gaming licence in our county! We cater free food, beverages & friendliness to our Video Slot Players.

You will find an ATM conveniently located in our lounge, in addition we accept business & personal checks for the amount of purchase, cash with proper ID, plus Visa, Master Card, American Express & Discover Card.


CLICK ON THE DEAD FILES BELOW TO VIEW VIDEO CLIPS OF THE HAUNTED ROAD HOUSE AS FEATURED

 ON THE TRAVEL CHANNEL ONE HOUR SPECIAL

Now available for sale at The Road House or 


GET PAID ON THE GAMES THAT GET PLAYED!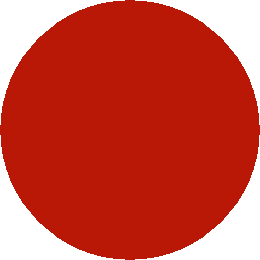 Here at the Road House website, we do our best to keep all the information as up to date as possible, so remember to refresh our site often!

Click on the AD below to print Gaming Coupon!!!

Offer expires June 18th 2017

Touch Tunes Karaoke Jukebox!!!

The Road House closes annually beginning July 1st and re-opening mid-August

Coming in October from Author, Ted Gregory!

Ted Gregory is a Pulitzer-prize winning reporter for the Chicago Tribune. In addition to his newspaper work, Ted is co-author book, "Our Black Year," (2012 Public Affairs) a nonfiction account of an African-American family's 

effort to patronize black-owned businesses exclusively for one year. He lives near Chicago.

.

Click on any Book Cover for more info on each Book!