Discover The Road House.....Only 30 Minutes South of Rockford......20 Minutes West of Rochelle......1 Hour West of Chicago Suburbs......1 Hour South of Beloit......See Our Unique "Antique Coin" Bar Top ...... Relax In Our Comfortable Dining Atmosphere......Take Your Photo With Our "Old Prospector"...... Truly One of Northern Illinois' Best Kept Secrets!

1) View over 250 miniture stage coaches

2) visit our movie star photo walls 

3) Hear a good Joke from Potts in the Bar

4) Count the antique Coins in the Bar Top

5) Get your picture taken with the Dance Hall Gals

6) Get your picture taken with Catcus Pete

7) See our collection of antique guns and swords

8) Use our Sani Opt bathroom door device

9) Shop at Rita's Jewlery Nook

10) Enjoy a Big Fat Jucy Burger

11) Play one of the 5 Vegas like Video Slots

12) Enjoy a Cold Beer or Mixed Drink

13) Be the Host of your next Party or Event

14) Sing a song with the James Gang Karaoke

15) Watch your Favorite Team On our 4 Big TV's

16) Enjoy The 10 Course Homemade Buffet

17) Use our Free WIFI Connections

18) Read About the Road House History

19) Take our Road House Trivia Quiz 

20) Take Photos and Catch a Lively Spirit

FUN THINGS TO DO AT THE ROAD HOUSE

Spin & Win FREE CASH & PRIZES

"Stop Inn and Touch History"

Discover the old Road House landmark as your travel destination.

THE TRADITION LIVES ON!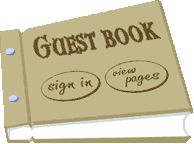 Oldest operating restaurant lounge in the area.

 Reopening Legally in 1934, after prohibition.


Souvenir Purse Sale Everyday! 

Please Sign Our Guest Book!